Too many homeowners operate under the belief that wallpaper primers are essentially all alike, or that the differences between one type and another are insignificant for practical purposes. This is a mistake, however, and it can lead to serious problems with your wallpaper installation.
The fact is that primers are generally formulated for certain types of surfaces. Using a particular primer on a type of wall that the formula was not designed for can result in major issues with wallpaper adhesion. In this case, you might end up spending much more money in the long run to correct your substandard installation job.
This brings us to two of ROMAN's most popular primer products: PRO-999 Rx-35 and PRO-935 R-35. Both are highly effective wallcovering primers—but they are intended for very different applications. So how do you know which primer for wallpaper is more suited to your installation needs? Keep reading for more information on these two ROMAN primers.
Do You Really Need a Wallcovering Primer?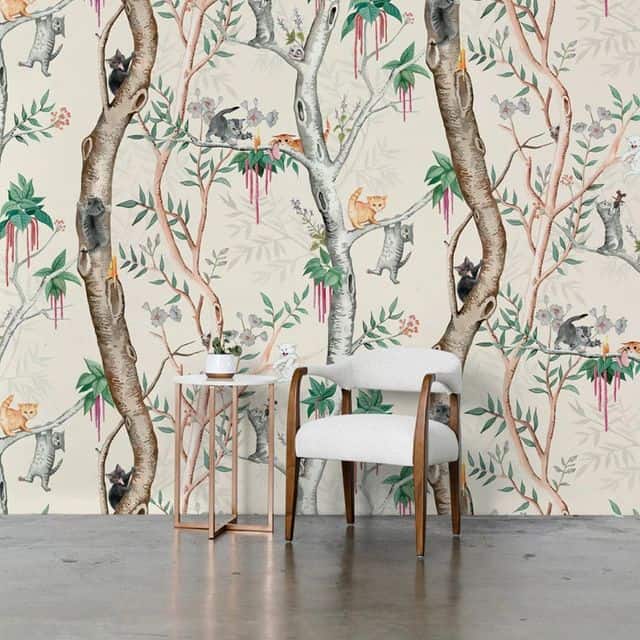 Given the potential for confusion when selecting a primer, some homeowners wonder whether it's possible to skip this step altogether. Why can't the wallpaper be applied directly to the wall? It's not uncommon for people to hear from a friend or acquaintance that a wallpaper hanging project was undertaken without the use of a primer. For optimal results, though, it's best to apply a primer on the surface on which you intend to hang your wallpaper.
Applying a primer to your wall provides several important benefits, including:
Promoting good adhesion – A quality wallcovering primer will even the porosity of the wall surface, preventing too much adhesive from being absorbed into the wall surface. Therefore, the wallpaper will adhere better, with a lower chance of bubbling or other complications.
Hiding blemishes – Pigmented primers can effectively cover up spots on the wall that can show through the applied wallpaper.
Improved positioning – Primer enables the installer to "slide" the wallpaper into the proper orientation and match patterns more easily.
Allowing easier removal of the wallpaper – Some wallcovering primers are specially formulated to allow wallpaper adhesive to fracture away from the wall during removal. This makes stripping old wallpaper easier and helps prevent damage to the wall.
But which specific primer do you need? The answer depends on a number of factors. One of the most important is whether you're dealing with a porous or non-porous surface.
Porous vs. Non-Porous Walls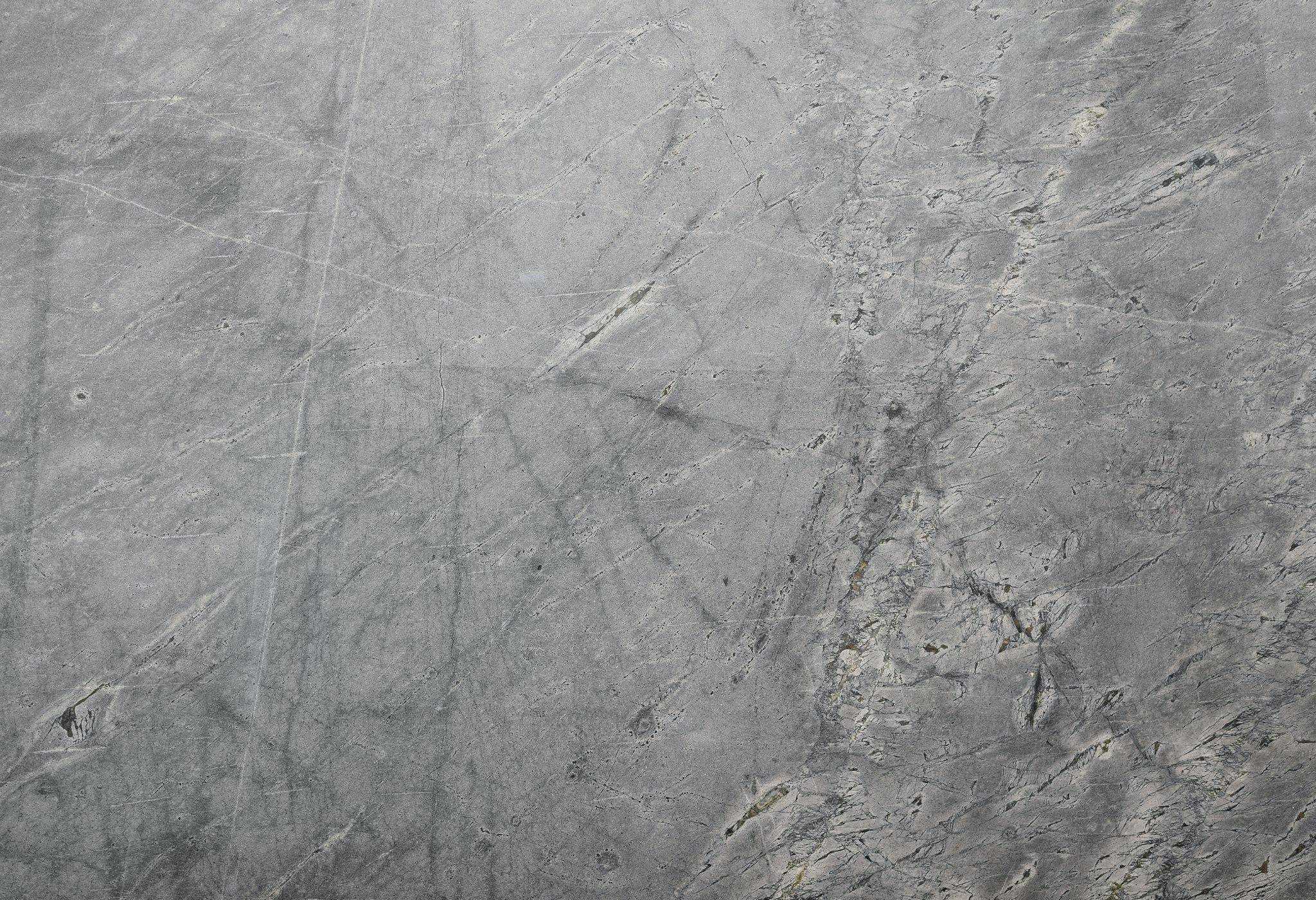 A porous surface is one with tiny holes (pores) that enable the air and liquid to pass through. A non-porous surface, on the other hand, is an impermeable one that prevents the absorption of air and liquid. The porosity of a surface largely determines how easily materials—such as wallpaper—can adhere to it.
It's important to understand that your eyes can deceive you when it comes to determining the porosity of a surface. Some walls that seem to be completely smooth at a glance are really porous. Concrete is one case of a deceptively porous surface—it is actually dotted with many tiny pores, although these aren't visible at a glance. The process of drying and curing concrete always leaves behind a network of pores that will allow water and other fluids to enter.
Other common examples of porous and non-porous walls include the following:
Porous – Drywall, sheetrock,, joint compound, flat and matte painted walls..
Non-porous – Glass, plastic,, ceramic tile, sealed wood.
The presence or absence of pores in a surface is one of the biggest factors determining the capacity of wallpaper to adhere. That's why a non-porous wall should be treated with a primer that is specially formulated for these types of surfaces. The same holds true for porous walls. This brings us to the difference between PRO-999 Rx-35 and PRO-935 R-35.
PRO-999 Rx-35 vs. PRO-935 R-35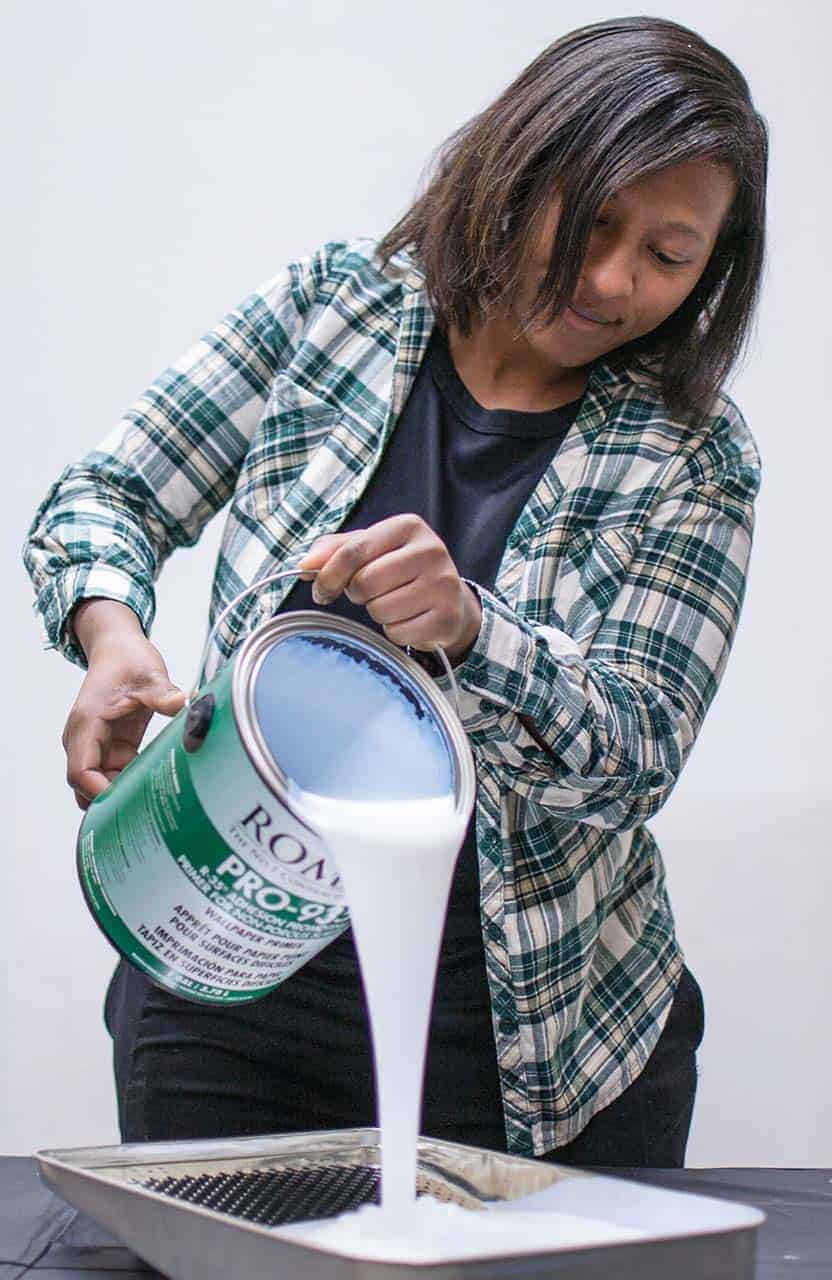 In light of all that has been discussed so far, which ROMAN wallpaper primer should you use for your wallpaper installation—PRO-999 Rx-35 or PRO-935 R-35? One is not "better" than the other; they are both high-quality products, but they are intended for different applications.
Both types of primers are water-based, mildew-resistant, odorless, and easy to clean up. The basic distinction between these two products is that PRO-999 Rx-35 is formulated for porous surfaces, while PRO-935 R-35 is intended for non-porous surfaces.
PRO-999 Rx-35 dries with a slight residual tack that is suited for the requirements of porous surfaces. It's ideal for use over new bare drywall, damaged drywall, or walls coated with joint compound. PRO-999 will help seal and lock down these porous surfaces.
By contrast, PRO-935 R-35 dries with a heavy residual tack (that is, stronger adhesion) to allow wallpaper to better adhere to non-porous surfaces. Glass and other non-porous surfaces are relatively difficult to install wallpaper onto securely, and the primer used on these types of walls must have adhesion-promoting properties that can counter this tendency. That's what you get with PRO-935 R-35.
Bear in mind, however, that regardless of the primer you plan to use, it is still important to prepare the wall first. That includes washing the surface and removing all residue, such as grease and old paste, that can interfere with the adhesion of the wallpaper. After cleaning, wait until the wall is completely dry before applying the primer.
Why ROMAN?
When you buy from ROMAN Products, you get world-class wallcovering installation and removal accessories that have been carefully devised by a company with decades of industry experience. Our wide-ranging product inventory includes primers, adhesives, scrapers, seam rollers, and other state-of-the-art accessories suitable for contractors as well as DIY homeowners. Whether you're searching for the best drywall primer for your home or just some handy glue remover, you'll find what you need at ROMAN Products.