Wallpaper & Wallcovering Applications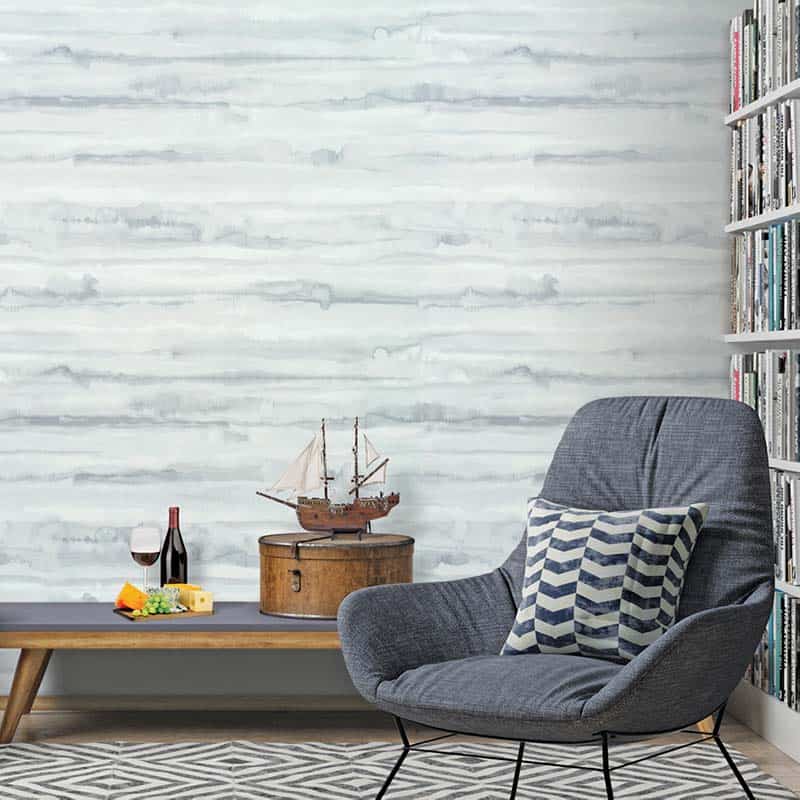 For the most in home décor, wallcoverings are the perfect choice for any room and any taste.  Today, there are a wide range of wallcoverings and wallpapers to fit every aesthetic, from retro and traditional to ultra-modern and minimalist. Residential wallcovering applications help you add color, texture, depth, and art to your walls. Wallpapers come in so many options that you can put them in every room and still have gorgeous and unique home décor. 
For kitchen backsplashes and bathroom walls, consider faux-tile wallcoverings for the tiled look without the expense and headache of installing tile. Wallpaper for the kids' rooms is especially fun, often coming with artwork from famous children's book illustrators, while you can add realistic nature scenes or murals to your own bedroom with wallcoverings to create a relaxing atmosphere where you can turn in at the end of the night. To create an elegant area for entertaining, consider an accent wall with lush fabric wallcoverings for a sophisticated and luxurious look. Of course, you can't forget adding a shiplap accent wall in the living room. There's no end to the amazing home décor options you can achieve with residential wallcovering applications. 
At ROMAN Products, we provide you with all the tools you need to hang wallpaper and wallcoverings in your home. From removers for old wallpaper to the wallcovering primer and adhesive, we have affordable, durable options for residential wallcovering applications. For easy, high quality applications, choose America's number one source for wallcovering installation products. We are here to simplify wallpaper installation for all homeowners, from beginners to do-it-yourself experts. 
Home Décor in a Snap
Did you know that most residential wallcovering applications take only a day or two? Even if you have a large room, home décor is easy and gorgeous with wallcoverings. With time-saving tools and step-by-step how to videos for your residential wallcovering applications, we make home décor a snap for every homeowner. 
With any home project, we understand the need for quick, easy application and cleanup. At ROMAN Products, we offer innovative primers and adhesives to make DIY residential wallcovering application simple, speedy, and virtually mess-free. Whether you're hanging a simple border or applying wallcoverings to your entire home, we have solutions for every situation. 
Picking a wallcovering can take a lot of time and research. You must find the type and look that will suit your home décor and aesthetic. However, no matter how beautiful your wallcoverings are, you will need the right products to ensure smooth, beautiful residential wallcovering applications and long-lasting results. ROMAN Products is here to help you with all your wallpaper installation needs, including:
Removers
Primers
Pre-pasted Activators
Adhesives
Scrapers
Shavers
Sponges
We have been designing wallcovering installation products since 1957 and were one of the first to introduce pre-mixed wallcovering adhesives, primers, and other innovative products to the market. As the number one company for wallpaper installation products, we are dedicated to developing high quality products that make residential wallcovering applications easy and long-lasting for homeowners everywhere. At ROMAN Products, we have you covered for your wallcovering installation needs.