Commercial Wallcovering Applications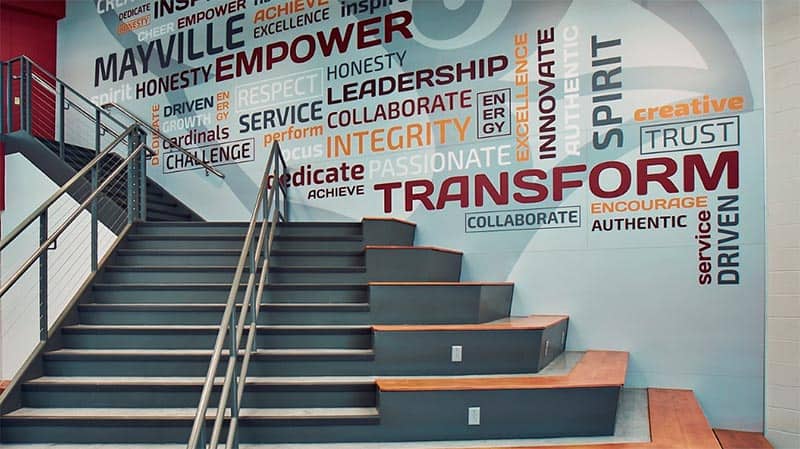 Wallcoverings are a cost-effective, durable option for commercial décor. Whether you need wallpaper to add a bit of pizazz to your office or need durable, water and tear resistant wallcoverings for your hotel, you can find the commercial décor solutions you need for your building.
Today, wallcoverings come in so many different materials to help you decorate your commercial space. Hospitals can benefit from heavy-duty antimicrobial wallcoverings in rooms, corridors, and waiting rooms to help reduce the spread of disease, while salons and retail stores might add to the atmosphere of their building with wallpapers that create a luxurious feel. Childcare centers can benefit from type III wallcoverings with high durability and reduce wear and tear and offer low maintenance options for your walls.
Any commercial space benefits from wallcoverings as part of commercial décor, as it's a cost-effective, functional way to decorate your workspace. Modern wallpaper can help add R-value insulation for cost savings on heating and cooling, while dressing up your space for a positive experience for everyone in your building.
At ROMAN Products, we provide you with solutions for installing wallcoverings in your commercial building. From specialty adhesives for heavy, type III wallcoverings to simple seam repair adhesive for small repairs maintenance can handle, ROMAN is here to offer high quality, long-lasting options at every step of the way. Wallcoverings combine aesthetics with superior protection for high traffic areas and commercial décor, and ROMAN Products creates the bond that brings your ideas to life.
Office & Commercial Building Decor
Show off your company culture with wallcoverings that fit your office décor and style. Wallcovering and wallpaper are a cost-effective solution for high traffic areas and look great for a longer period of time than paint. Noise-reducing wallcoverings can help reduce distractions and improve overall productivity while providing a professional working environment for your staff and customers.
Have you ever wished you had more space in conference rooms to write down all your ideas? Consider dry erase wallcoverings held up with ROMAN high-performance adhesives for your commercial décor and for great functionality. For added personality in your office décor, consider wallcoverings with upbeat, modern patterns or custom wall murals based on your company's values.
At ROMAN Products, we provide everything you need for installing and removing commercial wallcoverings. Contractors and DIY-ers alike love our products because we make installation and removal quick, easy, and durable to suit commercial wallcovering applications. Consider our high-quality products for your commercial wallpaper installation needs, including:
As the number one contractor trusted brand, ROMAN offers innovative, high performance products to help you decorate your space. Whether you need heavy duty wallcoverings for healthcare applications or a lightweight wallpaper to add a bit of style to your office, ROMAN Products help you achieve success. We have been developing groundbreaking wallpaper installation and removal products since 1957 and offer expert formulations for even the most difficult wallcovering applications.