ECO Installation Products
LEED Decorating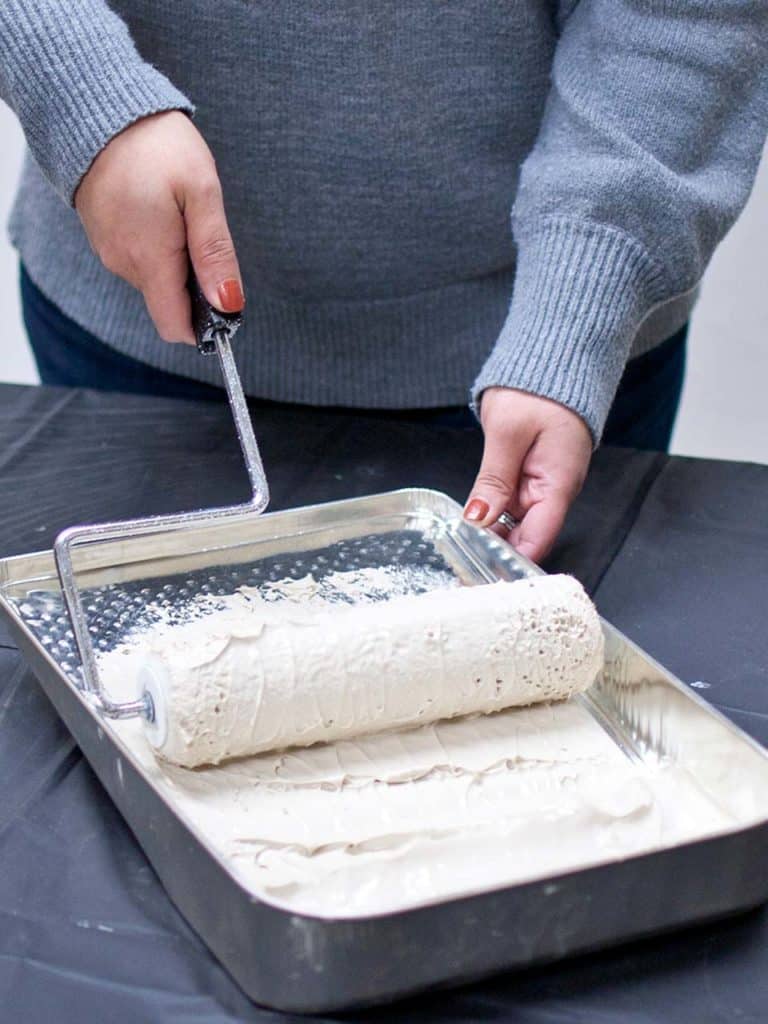 If you're beginning a green building project for sustainability and Leadership in Energy and Environmental Design (LEED) certification, wallcoverings are a great LEED decorating option for your space. Using our ECO Green line of primers and adhesives, you can earn points toward certification from the U.S. Green Building Council.
For LEED decorating wallcovering materials, we offer a whole eco-friendly system for sustainability and green building, including:
ECO-988 Pigmented Wallcovering Primer: Our environmentally-friendly primer is made of 100% acrylic resin to prime walls for wallcovering installation with no formaldehyde and zero VOCs while promoting adhesion and strippability. This primer is water-resistant for double cutting and offers strong white pigmentation for excellent hiding power. Use ROMAN's green primer for all types and weights of wallcoverings. ECO-988 is the first part in a two-part system and is best used in conjunction with ECO-888 or ECO-788 wallcovering adhesives.
ECO-888 Clear Wallcovering Adhesive: Based on the top clear adhesive on the market, ECO-888 is strippable, machinable, and perfect for all weights of wallcoverings. For environmentally-friendly, low-emitting wallcovering materials, ECO-888 is the perfect option for your installation project. ECO-888 from ROMAN Products offers strippability as well as no formaldehyde, zero VOC formulation while offering strong, long-lasting adhesion between wallcoverings and surfaces.
ECO-788 Clay Wallcovering Adhesive: ECO-788 uses sustainable practices to create a formulation based on the number one clay adhesive in the industry. Best used with ECO-988 primer, this adhesive offers maximum wet tack and works with all types and weights of wallcoverings while offering zero VOCs and no formaldehyde. ECO-788 is one of the strongest sustainable, low-emitting clay adhesives on the market.
Our ECO Green line helps with LEED decorating because they are low emission wallcovering materials. ECO Green products offer zero actual and regulatory VOC emissions as calculated per the EPA Method 24, in an effort to help improve indoor air quality. ROMAN Products ECO Green primer and adhesives comply with LEED requirements for adhesive and sealant VOC emissions evaluation and VOC content evaluation. Therefore, choosing ECO Green for your LEED decorating with wallcoverings may help contribute to awarding LEED points for your project.
Eco-Friendly in Wallcovering Materials
At ROMAN Products, we are committed to creating sustainable, eco-friendly wallcovering materials. Our ECO green products are compliant with NSF/ANSI 342 Sustainability Assessment for Wallcovering Products standards, which are a set of environmentally-mindful requirements for wallcovering materials. NSF/ANSI 342 requirements include environmental evaluations for many factors, including:
Energy needed to manufacture the product
Raw materials needed to produce the product, from start to finish
Air quality during manufacturing
Ability to recycle the product at the end of its life cycle
As a leading innovator, ROMAN is dedicated to providing you with the products you need for your project to meet sustainability and green building initiatives. From formulation to recyclability, we offer eco-friendly products to help you upgrade your décor while using green, LEED and sustainability compliant products.