How to Remove Non-Woven Wallpaper
Non-woven wallpapers are made using a mix of synthetic and natural fibers to create a durable, dimensionally stable wallpaper. This allows non-woven wallpapers to be installed by pasting the wall instead of the paper. When installed using a strippable adhesive like PRO-880 Ultra Clear, non-woven wallpaper can easily be removed without damaging walls.
On installs that may have used a more aggressive wallpaper adhesive, non-wovens can be removed using ROMAN's wallpaper and paste removal tools and concentrate. For difficult removal jobs, we recommend the ROMAN Wallpaper and Paste Removal Kit. The all-in-one kit includes everything that's needed for the toughest removal jobs: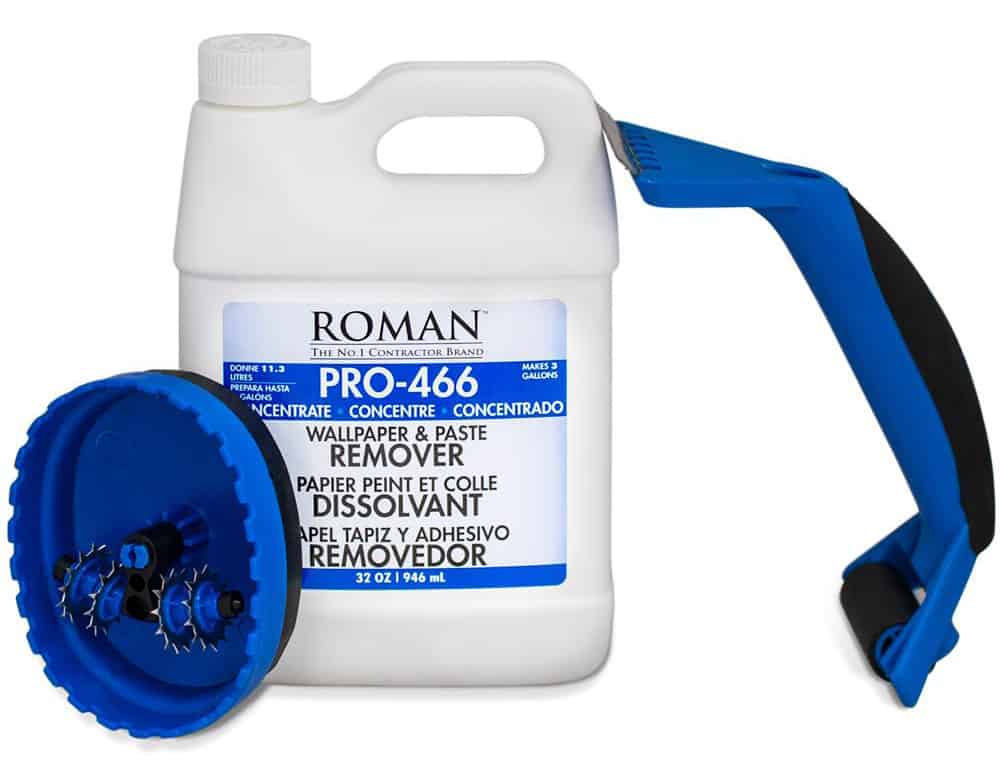 Wallpaper Scoring Tool – Features four, hardened steel blades that perforate wallpaper allowing removal solution saturate and break down old paste.
Wallpaper Scraper – Features a perfectly honed blade, preset at the optimum angle to lift away wallpaper without damaging walls.
ROMAN PRO-466 Wallpaper Remover Concentrate – Professional strength wallpaper remover that breaks down stubborn paste fast.
For questions about our products or how to tackle difficult wallpaper removal jobs – Contact Us.